Starting to get into some saltwater fishing? 
After a great-value go-to combo to take to the beach or local pier?
Then the Ugly Stik Bigwater we review here is going to be a good choice for you. 
I've tested so many budget-friendly rods over the years of fishing I've done. Many have been not worth the few dollars, while others have stood out.
Ugly Stik is renowned for making good quality yet budget-happy rods.
---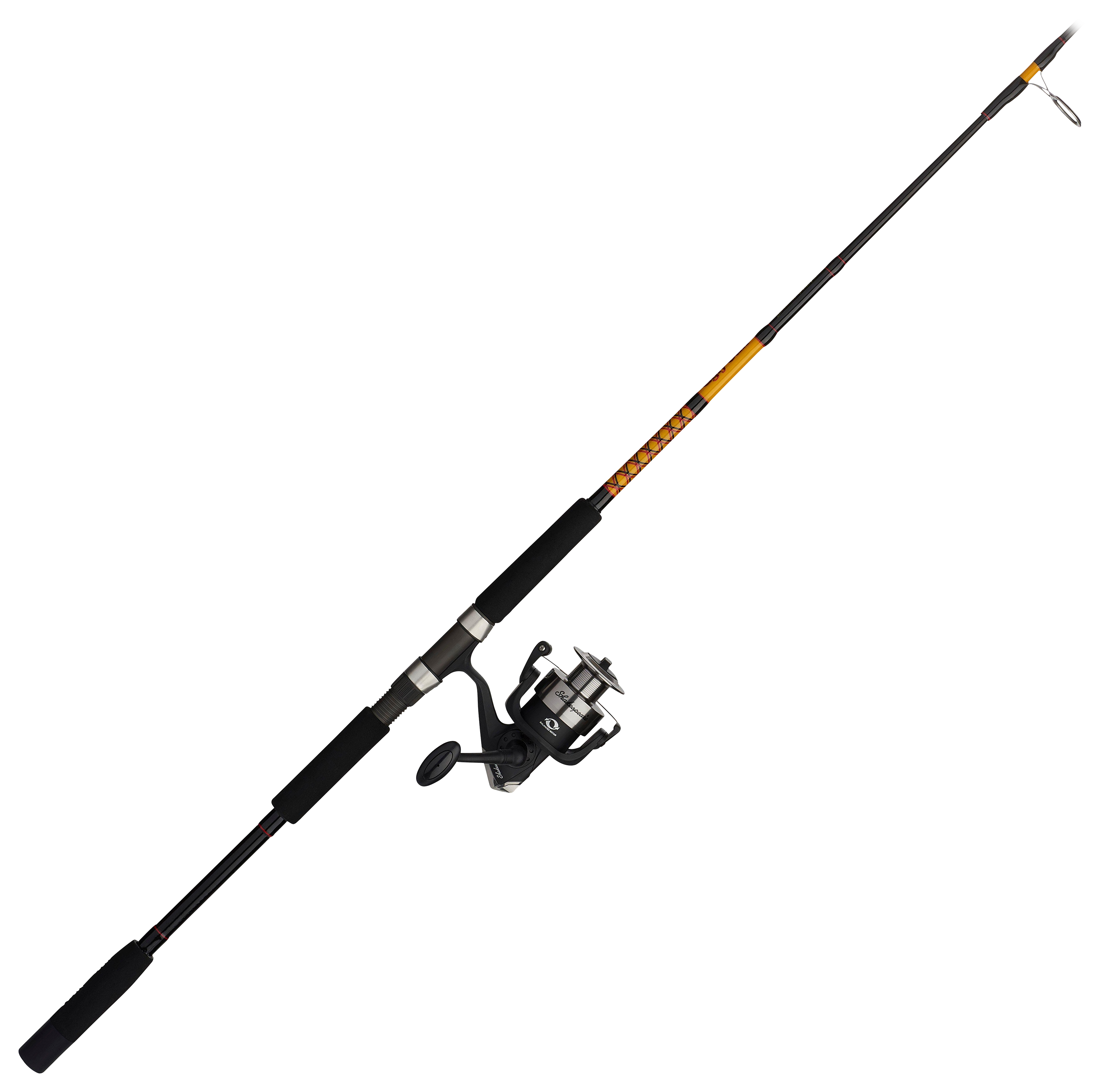 ---
Who should invest in the Ugly Stik Bigwater Surf Combo?
The Ugly Stik Bigwater surf spinning combo is tailored for anglers who want a dependable setup without breaking the bank. 
If you're an occasional surf angler seeking a budget-friendly option, this combo is a smart choice. 
It's perfect for those moments when you're not looking for top-of-the-line gear but still want reliability that won't let you down quickly. 
The Ugly Stik Bigwater combo is suited for casting off the beach and reeling in bigger catches without the need for an extensive investment. 
Its strength, sensitivity, and durability make it a solid companion for anyone wanting to enjoy a day of surf fishing without emptying their wallet.
Ugly Stik Bigwater Surf Combo Specs
Ugly Stik Bigwater reel:
Best for: Those on a bit of a budget who occasionally go surf fishing and want to catch a variety of saltwater species.
Sizes: 60 & 70
Line capacity: 420yds of 40lb braid on the 70 size
Bearings: 1+1
Gear ratio: 4.1:1
Handle side: Both
Ugly Stik Bigwater rod:
Lengths available: 8-10ft
Pieces: 2-pieces 
Power range: Medium to medium-Heavy
Guides: Ugly Tuff™ 1-piece stainless steel guides
Blank material: Graphite/ fiberglass composite
This budget-friendly combo stole a spot on our list of best combos for surf fishing.
Ugly Stik Bigwater Surf Combo Pros
Built to withstand rough conditions and tackle larger fish: 
When you're hitting the beach for some surf fishing, the Ugly Stik Bigwater combo has got your back.
Its robust construction ensures it can handle the challenges of the surf and handle those bigger catches you're aiming for.
Designed for comfort during critical moments: 
The rod features chunky EVA foam handles that provide a secure grip, ensuring you won't lose control during those crucial points of reeling in a catch. 
No worries about slipping or discomfort – it's all about maintaining control and confidence.
Friendly on your wallet: 
This combo won't dent your finances, leaving you with extra funds for quality terminal tackle. 
So, whether you're just getting started or an occasional angler, you can invest in reliable gear without spending a fortune.
Ugly Stik Bigwater Surf Combo Cons
Guide issues that might arise: 
The Bigwater combo has encountered instances where its guides wear out or become loose from the rod.
If you notice anything like this happening, it's a good idea to reach out to customer support promptly for assistance.
Reel quality in context: 
Considering its budget-friendly nature, the reel doesn't match the quality, performance, and smoothness of the other reels listed here. 
It's important to understand that this reel might not offer the same level of refinement as pricier alternatives.
Lack of reel sealing or waterproofing: 
The reel doesn't come equipped with sealing or waterproofing measures. This means it's vulnerable to internal saltwater damage if you expose it to water splashes or submersion. 
To preserve the reel's longevity, I'd recommend avoiding situations where it might come into prolonged contact with saltwater.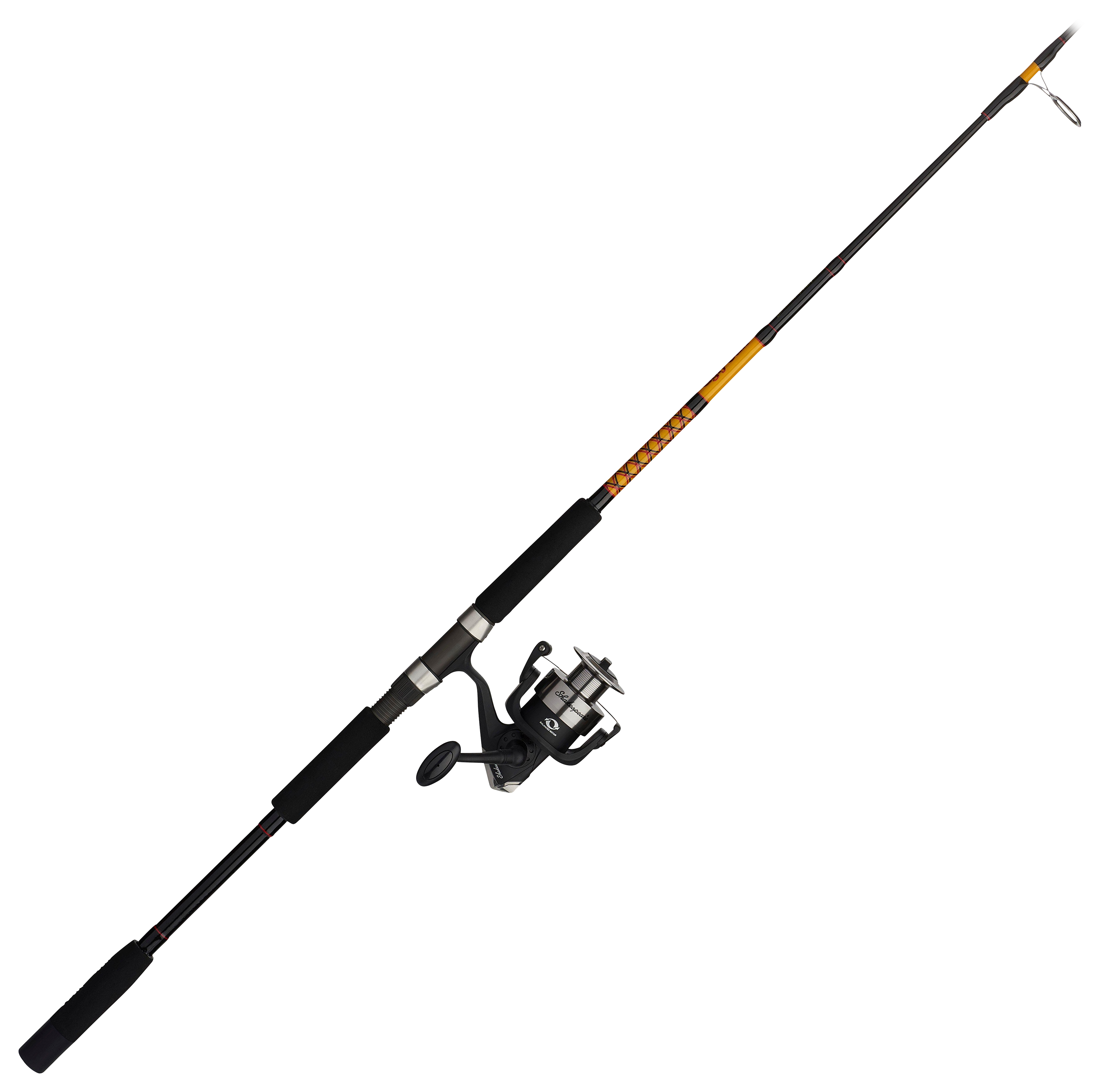 Ugly Stik Bigwater Surf Combo Performance
The Ugly Stik Bigwater combo delivers dependable performance for light-usage saltwater fishing. 
It's a pretty good caster with the fiberglass in the blank helping to create a nice amount of energy to get the casts out over the breakers. 
I wouldn't say this combo is going to last you all that long if you take it to the beach regularly and give it some heavy usage. 
I can see the reel in particular wearing out fairly quickly based on how I use and treat my gear, often exposing it to splashes and sand on the off occasion. 
This combo is a cheap and cheerful match, and if you don't need anything technical and want a starter rod and reel to take to the beach – this is a pretty good option for that. 
The rod blank is strong and likely won't give you issues in casting heavy weights out.
It's also a pretty user-friendly setup, with big chunky EVA grips that provide a secure hold, a crucial factor during intense moments of reeling in a catch, especially for beginners.
While the reel's quality is not much to be expected given its a budget-friendly option, the combo's overall performance for the price is pretty good. 
This is an accessible and sturdy combo for you if you want to have a go at pier or surf fishing.
Ugly Stik Bigwater Surf Combo Construction
The construction of the Ugly Stik Bigwater combo is fairly standard and I see that, where possible, Shakespeare has tried to include elements that extend the lifetime of the combo 
The rod features a robust graphite/fiberglass composite blank that stands up to the rigors of surf fishing, ensuring it can handle the challenges posed by the waves and larger fish. 
It's also a pretty good caster despite the price tag. Some might say it's too stiff but I think the glass element in the blank aids casting.
The inclusion of Ugly Tuff™ 1-piece stainless steel guides adds to the combo's resilience, reducing the risk of guide wear and ensuring smooth line flow during casts and retrieves. 
It has a sturdy build and thoughtful material choices.
The Bigwater combo's construction ensures that you can rely on it to withstand the demanding conditions of surf fishing on a budget.
Ugly Stik Bigwater Surf Combo Review Summary
In summary, the Ugly Stik Bigwater surf combo is a cost-effective yet reliable partner for surf fishing adventures. 
Don't expect to be fishing this system heavily for years. 
But with its strong construction and ability to handle challenging conditions, this combo ensures consistent performance. 
From comfortable handling to its accessible price, it's a solid choice for anglers starting out in the world of saltwater fishing.