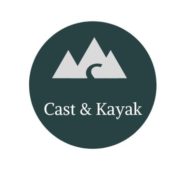 Hi, I'm Jonny
I love the great outdoors. Fishing and kayaking have to be up there as two of my favourite past times.
I've been fishing for most of my life – probably 20+ years now in many different countries:
UK, Ireland, Spain, Turkey, Cyprus, Greece, France, Australia.
And tried my hand at many different types of fishing:
Pier fishing, surf and beach fishing, spinning for pike, fly fishing for trout, trolling, jigging, rock fishing, spear fishing, bait fishing for carp… the list could go on!
My experience as angler
I wouldn't call myself an "expert" or "professional" angler with experience and knowledge surpassing many others, but perhaps a seasoned hobbyist with experience spanning lots of countries, locations, species and types of fishing.
I love kayaking because it's also water-based! I've lived by or near the ocean for most of my life now and have a deep respect for the beauty, peace and exciting environments it offers to explore, especially in a silent, peaceful kayak.

I hope to share my knowledge of these activities but also a respect for the places we source fun, escape and entertainment from – we need to protect them after all!
Happy fishing, happy paddling.
---
Our Most Popular Posts
---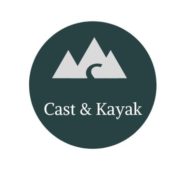 Latest Posts
---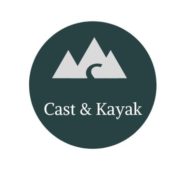 Jonny and the team at Cast and Kayak.
Our Editorial Process at Cast and Kayak

I am the Founder and Editor of Cast and Kayak, and also the author of much of the content that has been published.  Otherwise we hire professional writers who also have professional experience or a deep passion for fishing and/ or kayaking.

We aim to have high quality content and information published on the site that is of most use to our readers. Extensive research, and where we can, product-testing, is conducted to provide the most accurate and practical information possible.

This site is reader-supported, so we may earn commission from linking to some products we believe in and would purchase ourselves. For example, Cast&Kayak.com is a participant in the Amazon Services LLC Associates Program, an affiliate advertising program designed to provide a means for sites to earn advertising fees by advertising and linking to Amazon.com.
Our contact details
You can email Jonny at any time at the following email address:
Email: castandkayak@ outlook . com