We all should have a versatile little spinning combo we can chuck in the back of the truck.
And one that lets us switch between casting jerkbaits for bass in freshwater.
Or soft plastics for reds in the surf.
The Shimano Sedona Spinning Combo in this review is just that little versatile combo.
And light, balanced, yet extremely powerful – leveraging Shimano technology that is found in much more expensive reels.
---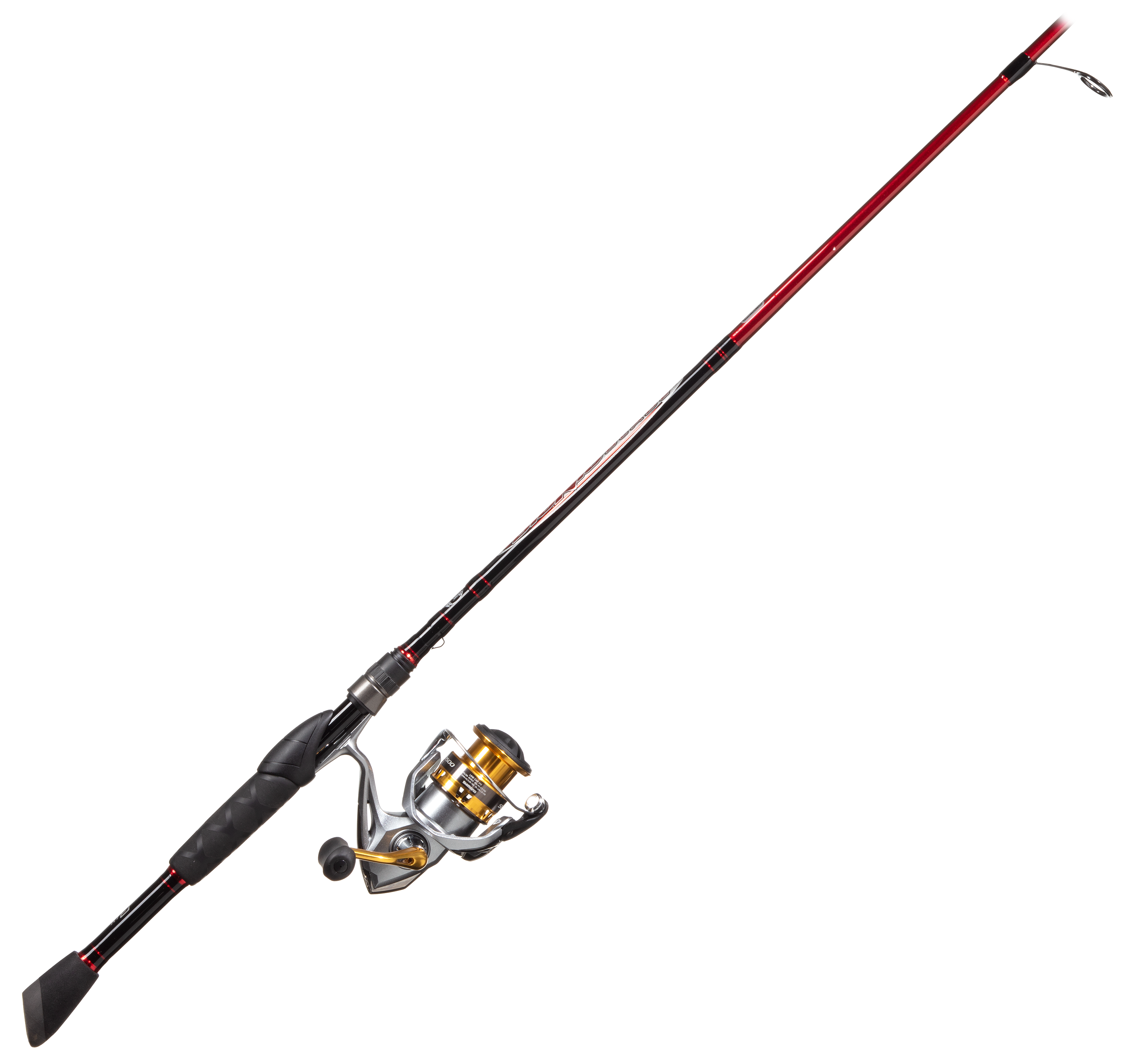 ---
Who should invest in the Shimano Sedona Combo?
The Shimano Sedona surf combo is a perfect fit for anglers who want a step up from beginner gear without splurging on high-end options. 
If you're into surf fishing and want a reliable setup that strikes a balance between quality and affordability, the Sedona FI combo is made for you.
For those who enjoy fishing in the shallow waters near the shoreline, targeting species like whiting, pompano, and puppy drum, the Sedona combo is right up your alley. 
It's not the flashiest reel out there, but it's designed to perform well in troughs and gutters, making it great for casting lures or baits into those prime fishing spots.
If you're on a budget and looking for a reliable combo that won't let you down, the Shimano Sedona fits the bill. 
It's not the fanciest reel on the market, but it's got the essential features you need for successful surf fishing without emptying your wallet. 
So, whether you're an angler who's stepping up your game or just getting into surf fishing, the Shimano Sedona surf combo has got you covered.
Shimano Sedona Combo Specs
Shimano Sedona Reel:
Best for: Lighter saltwater fishing where you target whiting, pompano, and puppy drum that linger in troughs and guts near shore.
Sizes: Go for at least 3000-4000 size
Drag: 20-34lbs
Line capacity: 170yds of 30lb braid on the 4000 size
Weight: 10.4g on the 4000 size
Bearings: 3+1
Gear ratio and retrieval: 6.2:1 and 39 inches
Handle side: both
Shimano Sedona rod:
Lengths available: 6ft 6in- 7ft 3in
Pieces: 1-2-pieces 
Power range: Medium to Heavy
Guides: Sea Guides with Titanium Oxide rings.
Blank material: Graphite with Powerwall construction to make it stronger.
Check out where the Shimano Sedona came in our article on the surf fishing combos we think are best for the money right now.
Shimano Sedona Combo Pros
Shimano's forged gear: 
The Sedona combo stands out as one of the most budget-friendly options to include Shimano's renowned Hagane cold forged gear. 
Even the higher-priced reels carry this gear, showing its importance. 
This means when you're out surf fishing, you'll experience impressive cranking strength and unmatched durability. 
You'll find it nearly impossible to wear down these gears, ensuring they can handle the challenges of the surf.
Propulsion line management system: 
With the tried-and-true Propulsion line management system used for years on Shimano's top reels, your casting distance improves. 
This feature is a game-changer for surf fishing, allowing you to cast farther and target those prime fish-holding areas. 
This means you'll be able to reach those sweet spots where fish tend to congregate, giving you an edge and increasing your catch rate. 
Plus, the system pairs well with the combo's lightweight design, making your surf fishing experience even more enjoyable and successful.
G-Free body: 
Originally seen in Shimano's high-end Stella reel, the G-Free body technology has made its way into the Sedona FI combo. 
When you're surf fishing, having a well-balanced reel matters. The G-Free body enhances the combo's balance, making it feel comfortable and controlled in your hand. 
This tight weight distribution translates to more precise retrieves, especially when you're using attractive lures. 
The result? You'll trigger more bites from the fish you're targeting, creating a more rewarding and satisfying surf fishing session.
Shimano Sedona Combo Cons
Plastic body: 
As a budget-friendly option, the reel's body is constructed from plastic. 
This cost-effective choice can result in some bulkier areas that you'll notice both visually and by touch. 
Due to the plastic build, it's important to be aware that it might flex more under the strain of larger fish. When you're out in the surf, take care in how you handle the reel to ensure its longevity.
Not a sealed reel: 
While the Sedona combo is suitable for surf fishing, it's important to note that it's not fully sealed. 
This means you should exercise caution to avoid excessive splashing or submerging the reel. 
Opt for using it gently in saltwater environments, such as casting lures or baits into holes and troughs near the shoreline. 
Keep in mind that this isn't the reel to take out for deep wading or full submersion activities.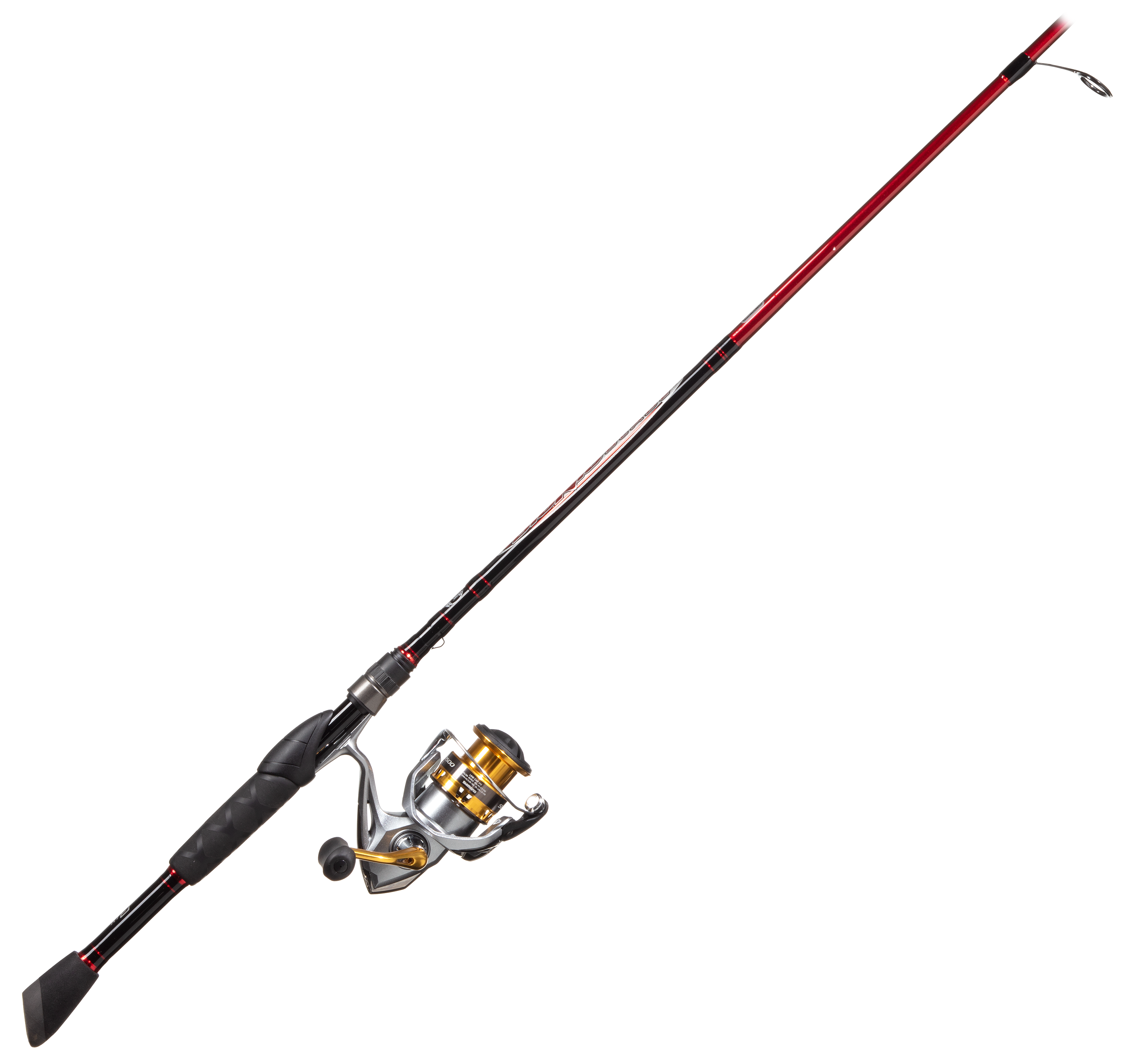 Shimano Sedona Combo Performance
The Shimano Sedona surf combo delivers a performance that aligns with the needs of surf anglers seeking quality without an extravagant price tag. 
With its Hagane cold forged gear, the reel boasts substantial cranking power and durability, which translates to an impressive ability to handle the challenges of the surf environment. 
This means you'll have the strength and reliability required to reel in a variety of fish species that often lurk in the shallows near the shore.
Furthermore, the Propulsion line management system significantly enhances casting distance, allowing you to reach prime fishing spots that might have been out of reach with other reels. 
This performance improvement directly contributes to your success as a surf angler, enabling you to cover more ground and increase your chances of hooking that elusive catch. 
Paired with the G-Free body feature, the reel's exceptional balance provides you with greater control over retrieves. 
This means you'll be able to present your lures precisely where you want, triggering more bites from the fish you're targeting in troughs and gutters near the shoreline. 
In essence, the Sedona combo's performance features work together to empower you with the tools needed for an effective and enjoyable surf fishing experience.
Shimano Sedona Combo Construction
The Shimano Sedona surf combo is constructed with a focus on offering durability and functionality to surf anglers at an accessible price point. 
The reel's body incorporates a plastic construction, optimizing cost-efficiency. This choice, while budget-friendly, can result in slightly bulkier areas due to the material's properties. 
However, it's crucial to handle the reel with care to avoid potential flexing, particularly when reeling in larger fish.
Additionally, the combo's reel isn't fully sealed, so it's important to be mindful of splashing and submersion. 
While it's suitable for surf fishing and casting lures or baits into holes and troughs near the shoreline, it's not designed for extensive exposure to saltwater. 
This construction decision ensures that the reel remains within an affordable range while still providing the necessary performance for surf fishing activities. 
In essence, the Shimano Sedona combo's construction aims to strike a balance between practicality, longevity, and cost-effectiveness for surf anglers seeking a reliable option.
Shimano Sedona Combo Review Summary
To sum it up, the Shimano Sedona surf combo review highlights its versatility and value for surf anglers. 
With top-notch features and a budget-friendly design, it's an ideal choice for those seeking a reliable setup. Ready to enhance your surf fishing? 
Consider the Shimano Sedona surf combo for your next adventure. Get yours today and elevate your surf fishing experience!